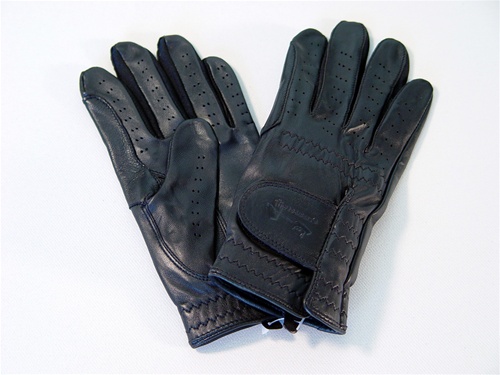 G3078 - Fine Leather Show Gloves, (Golf Snap), Spandex Siding
Riders' top choice show glove. Made from the finest genuine calf-skin leather, the Olympic Show Glove is elegant, soft, lightweight, and durable. Lycra/spandex stretch finger side panels ensure the perfect fit. Velcro Golf snap and elastic at wrist. Ventilated for comfort.

Sizes 4.5, 5, 5.5, 6, 6.5, 7, 7.5, 8, 8.5, 9, 9.5, 10, 10.5, 11
Machine washable.

Available in the following colors:
Black
Click here to request the most recent pricing list.