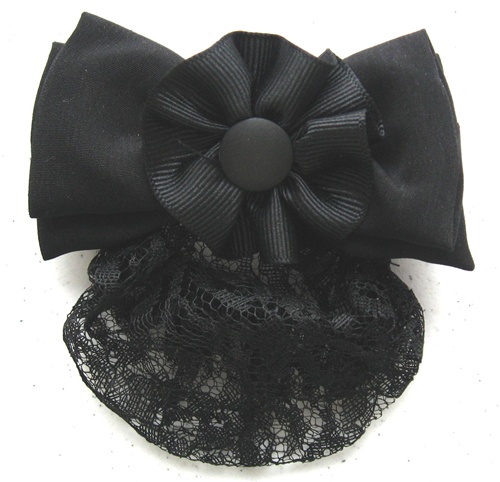 1125 - Black/Small Button - Large Snood   (Made in USA)


You'll want this classical hair bow as part of your show bow collection. It is flattering with any type of hair and goes with any outfit. 
Black satin bow adorned with round ruffle and small button in the center. 3-in automatic open french barrette. Hand-made in the USA.

Black
Click here to request the most recent pricing list.