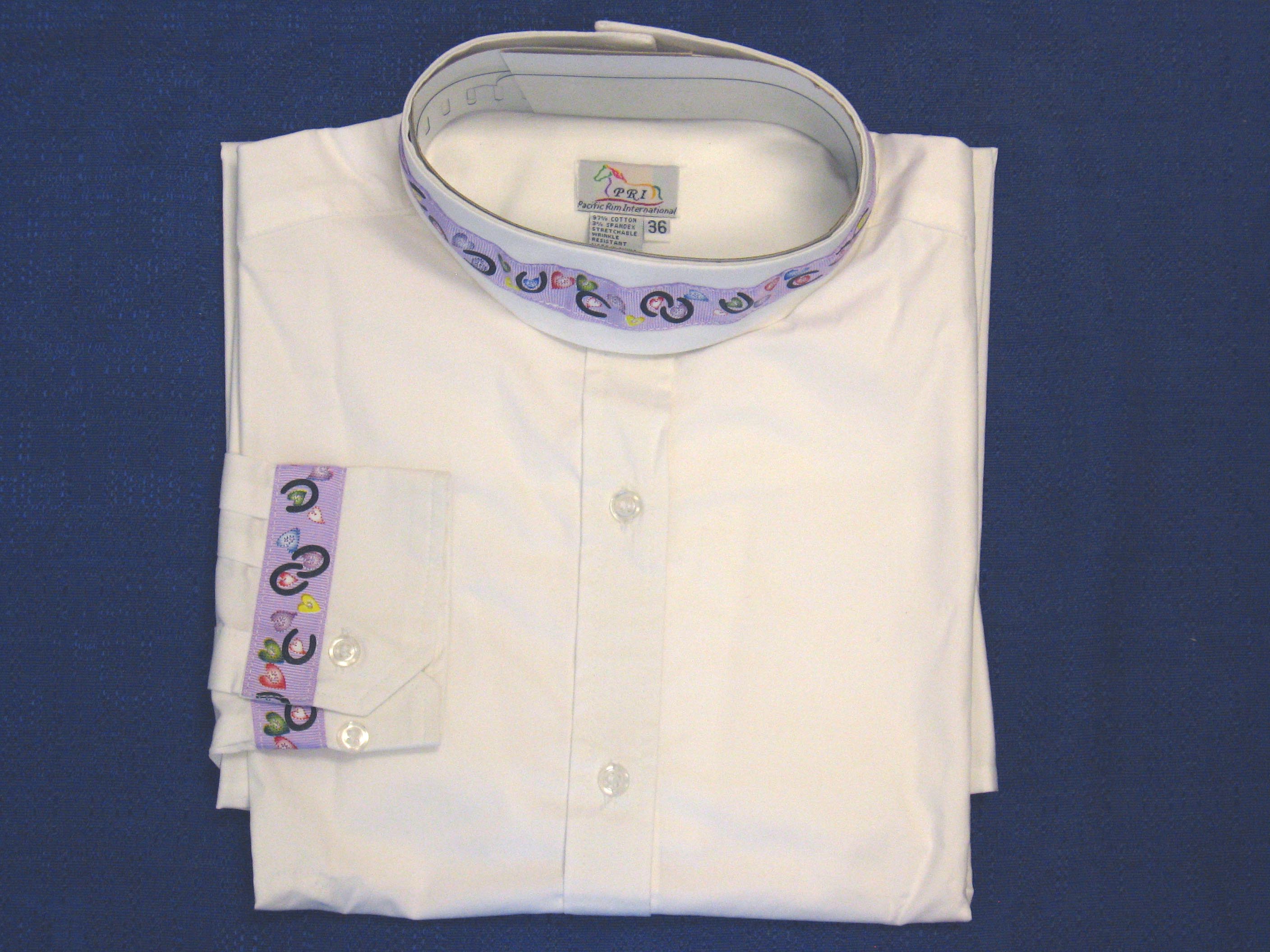 S4012 - Fine Cotton Riding Shirt - Short Sleeve, Children's, white, white/stripe


This classic hunt-style shirt includes 2 matching chokers with attached button. Lightweight cotton blend for ease of care. 


 
Sizes: Children's 6 through16 

Mashine washable.



  Two options for customization

1. Ribbons can be sewn onto the collar and sleeves (see picture 2). Click here for ribbon choices.

2. May be customized with beautiful embroidery. Add a Monogram, choose from our 
  embroidery designs, or submit your own custom design and we'll embroider it 
  to the shirt for you! Embroidery will be on the left chest unless otherwise 
  noted. Click here to see embroidery options.

*Please note that custom embroidery may take 2-4 weeks to deliver. 

Available in the following colors: Click here to see color swatches 

Solid White
White w/ Blue lines
White w/ Wine-green stripes
White w/ Green-wine-blue lines
White w/ Green lines
White w/ Blue-white-green raised
White w/ Blue-green-black checkers
White w/ Blue-green-black lines



Click here to request the most recent pricing list.