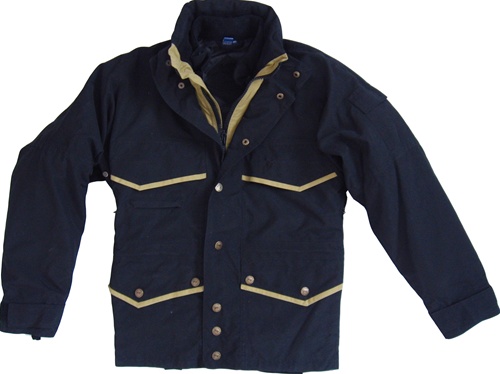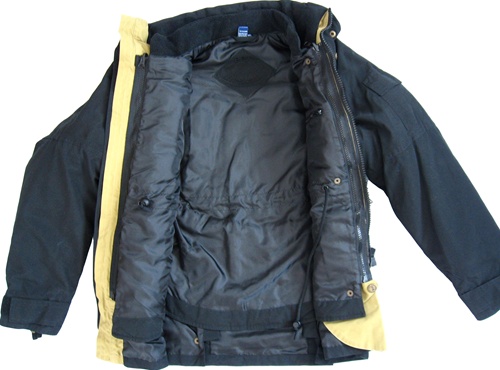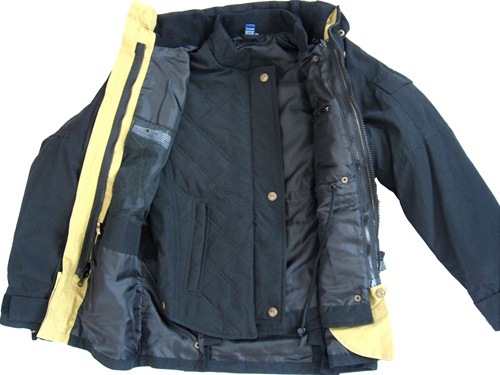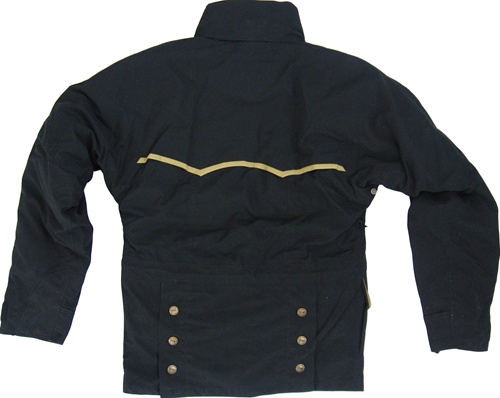 J6080 - 4-in-1 Waterproof Breathable Winter Equestrian Jacket


This jacket does it all!  This 4-in-1 jacket has a zip out Micro-fiber quilted jacket that can be worn on its own.  The sleeves on the quilted jacket 
are zipped in and detachable to turn the jacket into a vest.  The outer jacket is made of medium-weight microfiber and special coated with Gore-Tex w
hich makes the jacket 100% waterproof AND breathable.  Mesh Net Lining.  Includes hood that folds away in the collar.  Worn together, both jackets 
will keep the rider warm and cozy, dry and comfortable even in the coldest weather.  Features fleece-lining collars, full front zipper and snap front.  
Underarm zippered opening. Two hand pockets PLUS two extra zippered pockets.  Four additional zippered pockets at chest level. Two inner zippered 
wallet and cell phone pockets. Adjustable drawcords for a more personalized and tailored fit.  Elastic and Adjustable Velcro sleeves.  
Riding vents at the back.  Refractors for riding at night.
Sizes: XXS-XXL
 

May be customized with beautiful embroidery. Add a Monogram, choose from our 
embroidery designs, or submit your own custom design and we'll embroider it 
to the shirt for you! Embroidery will be on the left chest unless otherwise 
noted. Click here to see embroidery options.

*Please note that custom embroidery may take 2-4 weeks to deliver.

Available in the following color combinations: Click here to see color swatches  


Black/Coast Blue, Black/Sage, Navy/Brown, Navy/Cherry


Click here to request the most recent pricing list.