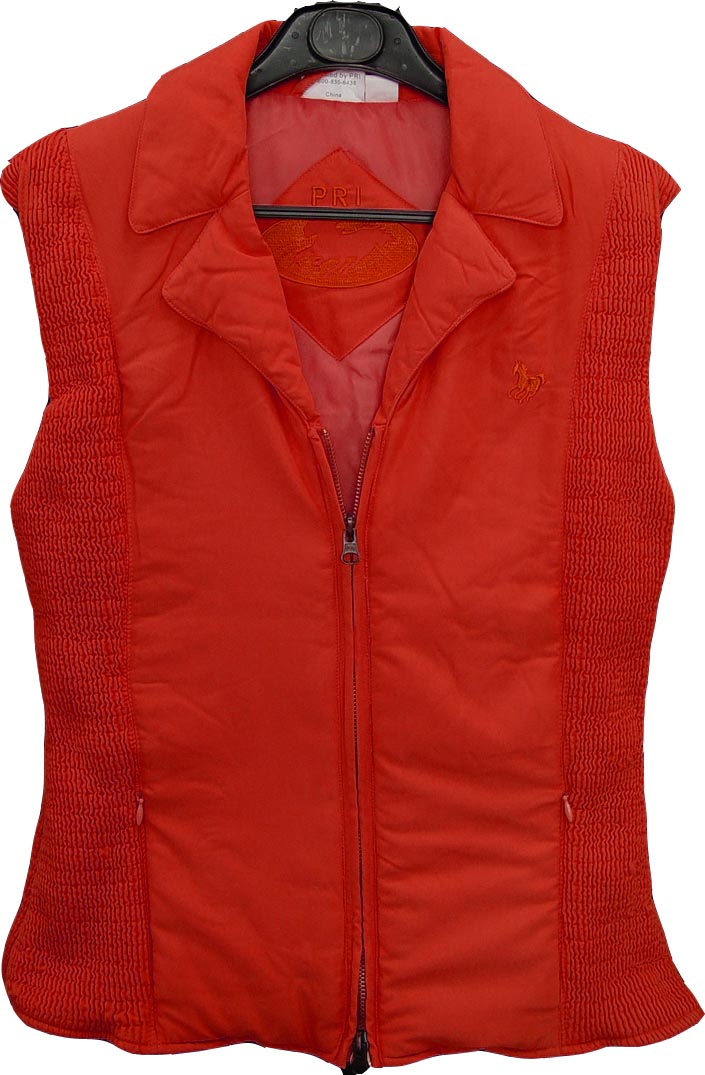 V2028 - Slimming, Spandex Tight Fitting Equestrian Vest


This is such a flattering vest and looks great on anyone.  Spandex side panels hugs curves and allows room to stretch.  
Outer layer made with ultra-soft micro-fiber and thinly insulated for added warmth.  Lightweight, breathable, and machine washable. 
Adjustable tabs in the back for a more personalized fit.  Two zippered side pockets.  Full front zipper.
Sizes: XXS-XXL

Mashine washable.


 

May be customized with beautiful embroidery. Add a Monogram, choose from our 
embroidery designs, or submit your own custom design and we'll embroider it 
to the shirt for you! Embroidery will be on the left chest unless otherwise 
noted. Click here to see embroidery options.

*Please note that custom embroidery may take 2-4 weeks to deliver.

Available in the following color combinations: Click here to see color swatches  

Black, Brown, Mustard, Red

Click here to request the most recent pricing list.